Construction Services
As an architect lead, design-build construction company Carlton Edwards Construction centralizes the vision and ideas of architectural design with the craft and skill of the highest level of construction. Our residential construction services operate exclusively in the Asheville region and are managed from our downtown office. Carlton Edwards Construction was conceived as a single point of contact for those seeking a higher degree of quality, control, and predictability in building their dream home.
Design-Build Team Network
Collaboration within the design-build network gives immeasurable assets to the whole process. Setting expectations at the forefront with design-build solutions on a project eliminates adverse reactions between teams since the same goal is outlined prior across all areas of expertise. As the design-builder, we are accountable for the entire project from architecture, interiors, to the landscape design and concluding with the construction process. We consider all aspects of the project early in the process. The result will be a comprehensive design process that exhibits the full extent of the dream home envisioned.
Furthermore, the project completion in construction speed, delivery, and costs are considerably less because of the teamwork at the onset. Our expertise and method with design to construction give us an advantage to understanding pricing, sequencing, in order to achieve the results in the most efficient manner. This process results in a high-quality product and services with client satisfaction.
Stay in Touch with Technology
We include the owner as an active participant in the design and construction of their dream home. With our architects and interior designers guiding every step of the way, orderly steps are taken to ensure each essential detail is realized and brought to fruition. Open, honest, and frequent communication with the client through onsight meetings, video conferences, and onsight camera monitoring puts our clients at ease. We also provide photorealistic renderings, 3D views, and panoramas to extend the design to virtual reality for the client. This technology prevents change orders before the first stud goes up and reduces multiple change costs to the project. It becomes invaluable for both the client, architect, and construction crew.
With this whole delivery system in mind, the benefits and results are an advantage for any client considering a renovation, residential construction, or a commercial construction project. If you'd like to start a discussion, contact us at Carlton Edwards Construction in Asheville, NC.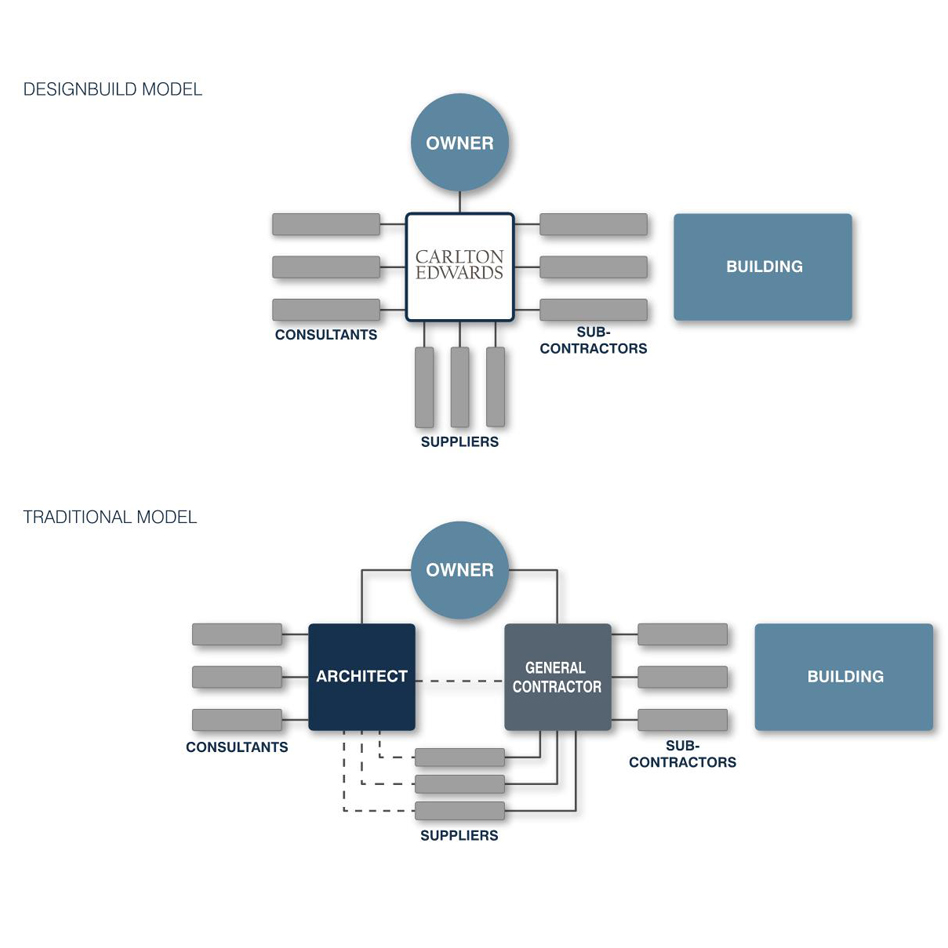 By consolidating the role of architect and contractor we simplify the process of communication and increase quality control. This helps with project conception (where we understand from the outset...), project management (where on-site developments are…) and ultimately the end result.